Operation Christmas Child!
Click the graphic below to find out more information and all of the details for this year's Operation Christmas Child Outreach!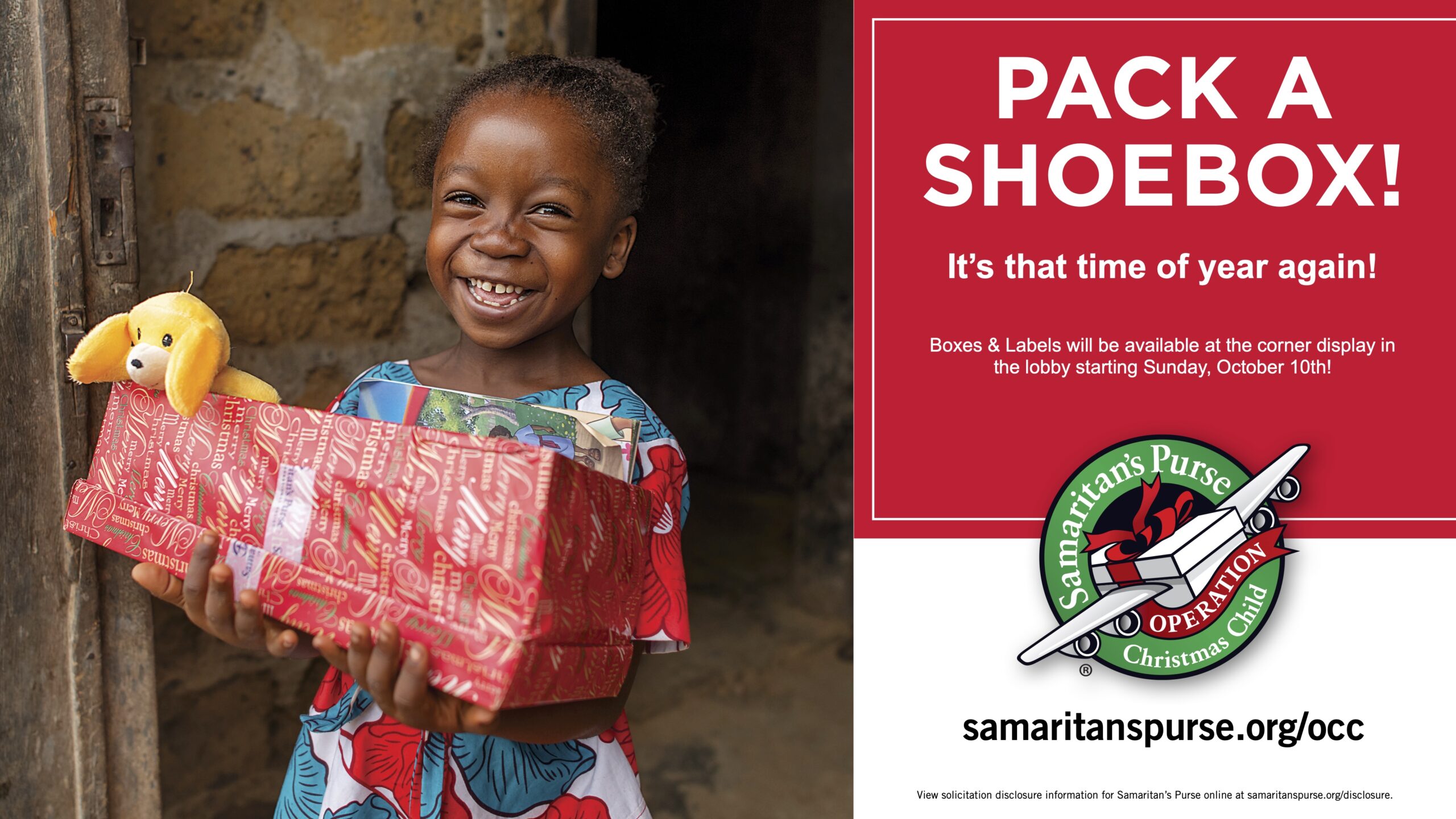 Check Out Some of Our Local Partners Below!
Operation Christmas Child
Operation Christmas Child is an annual endeavour by Samaritan's Purse to demonstrate God's love in a tangible way to children in need across the globe.  Each Christmas season, gift boxes are filled with simple provisions and toy items, by people like you, then distributed to countries around the world!  The best part about this project is that each child receiving a gift also hears the Good News of the gospel of Jesus Christ and has the opportunity to accept Him as their Lord and Savior!
Kick-off Sunday at Harborside is October 10th!
Social Media:
@operationchristmaschild
Ignite Academy was established in 2018 as a faith-based school with the goal of creating learning environments that IGNITE boundless growth.  They have grown each year by adding another grade, and are currently serving elementary aged children through providing and teaching the following:
* Real Health
* Kingdom Mindset
* Enrching Community
* Healthy Habits
Location:
1555 Windmill Pointe Road
Palm Harbor, FL 34685
Contact: 727.900.6164