Supporting Local & Global
Endeavors
Operation Christmas Child!
To find out more information and all of the details for this year's Operation Christmas Child Outreach send us a note through contact us form, see upcoming Events Page or Contact Judy Banz or Tammie Haddix!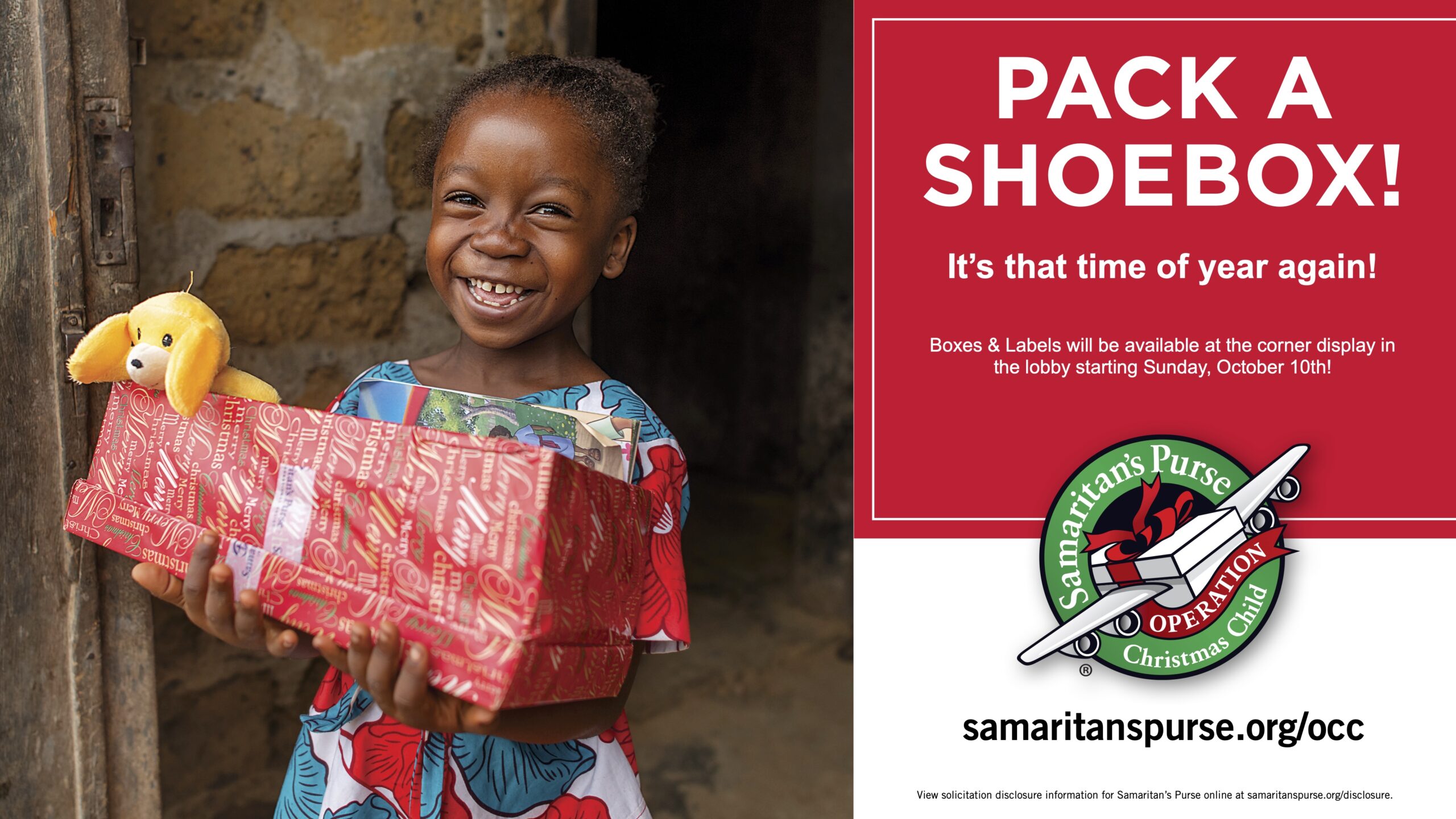 Check Out Some of Our Local & Global Nonprofits we partner with
Operation Christmas Child
Operation Christmas Child is an on going ministry for an annual endeavour to partner with Samaritan's Purse to demonstrate God's love in a tangible way to children in need across the globe.  Each Christmas season, gift boxes are filled with simple provisions and toy items, by people like you, then distributed to countries around the world!  The best part about this project is that each child receiving a gift also hears the Good News of the gospel of Jesus Christ and has the opportunity to accept Him as their Lord and Savior!
CHECK THE EVENTS PAGE FOR THE NEXT UPCOMING EVENT like July 22nd Fundraiser you need to enjoy by inviting other to come with youth.  There will be a Bake Sale, Silent Auction & only 15 to 20 slots for Micro Photo Session.
We partner with our own local Resource Center that is a nonprofit caring for woman & families. 
We sponsor the Baby Bottle Gifts starting on Mother's Day and complete on Father's Day.
Our own CPC Operation Christmas Child Ministry will give to the Resouce Center a monitary gift from our Fundraiser on July 22nd. Come join us and tell others too. 
Contact: 970.481.6215