General Funds ~ Operation Christmas Child ~ Community Outreach ~ Music , Sound, Media ~ Education, Productions/Performances ~ Bottle Program local Prolife pregnancy needs~ Ministry of Pastor(s) Director(s) (Staffing Salatries, Education, Salary, Love Offerings, Housing) …
Giving Link…note what your gift is for in the appropriate box…
Questions Asked…Celebration Pointe Answers
Go to our Contact Us Page
to ask a question not listed answered in our Frequently Asked ?'s Below
FREQUENTLY ASKED QUESTIONS:
Where you give your support and financial gifts are greatly appreciated. We want to answer any questions you may have on how your support is used and/or applied.
Be the first to begin CPC's interactive Question and Answer Dialogue……..To do so use our Contact page to enter your questions in the text box available. Or…click on the link…
To See Details of Current Ministry Needs, go to the HAPPENINGS Page
On the HAPPENINGS Page, you will find CPC's Calendar and the details of our many areas of ministry.
Our DECLARATION:
"The God we serve is POWERFUL, PERSONAL, and JUST! His Son redeemed us, His Word guides us, and His Spirit empowers us…ad we PRAY, while we PRAISE, and live out His PURPOSE."
COME AND HEAR ABOUT THIS GOD AND FIND YOUR PURPOSE AS YOU SEEK GOD'S WILL AND DIRECTION FOR YOUR LIFE!!
GIVING IN MANY WAYS……
CPC IS IN NEED OF MANY FORMS OF GIVING/WORSHIP TO GOD…
While giving monetarily can serve to take care of many ministries for the Kingdom of God….and can produce a taxable gift receipt, giving of your gifts and talents……time and service would be great.
CPC is seeking people that want to come along with us in our journey to serve God together by meeting together, reaching out as the family of God to care about each others day, life, laughter …..the good and bad; in order to be a support through prayer and encouragement to one another.
CPC is seeking people to come together and worship, praise and give ourselves to a worthy cause. Serving God at CPC can look different to each individual. All ages are able to give in some form….."we have a 5 year old that helps turn off lights and lit candles……a 15 year old who fills the coffee pot and resets our refreshment station…..seniors who puts out our flags, and many more that serve in the church office a few hours a week. Board members who need a year off by having others step up to the challenge of serving together meeting once a month, we need musical leaders, performers, worshipers, instrumentalists…………. THE LIST GOES ON AND ON….are you feeling led to step up and serve.
OUR ONLY REQUESTS is that you find a place of worship, service that brings you joy, that you love.
COME AND JOIN OUR LOVING, ENCOURAGING FAMILY OF GOD.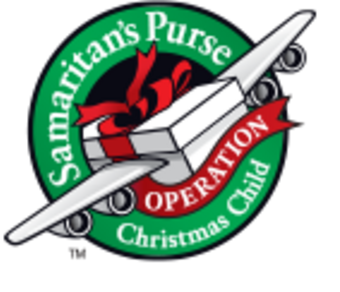 CPC DECLARATION