Meet Our Pastors, Staff, Leadership Team, Directors/Volunteers…….
We make our phone numbers known so you can reach out and communicate with us directly.
For questions about CPC's Biblical Stand, Spiritual beliefs, Ministry opportunities, etc… you can visit 'About Us' Page
.
Gary Haddix: Lead Pastor– Gary was born in Nashville, TN and grew up in the Southeast. He studied at Trevecca Nazarene University, Austin Peay State University, and Indiana Wesleyan University. He is an ordained elder in the Church of the Nazarene. His passion is sharing the love of Christ through his life, preaching, and teaching. He desires that people live out the unique purpose that God has given of us as we fill our days.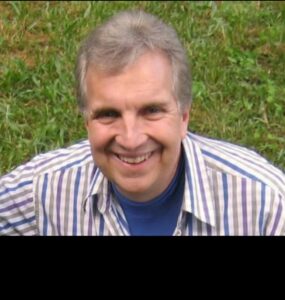 Gary has been married to his partner in ministry and life, Tammie for over 4 decades. They have 3 children, 8 grandchildren and love their times with all of them. Gary enjoys digging in to the truths of God's Word and sharing those truths with others in a style that is understandable, relatable, and impactful. His great joy is seeing a life transformed by God's great love!
Gary's #- 404-808-3010
Tammie Haddix: Administrative Pastor – Tammie was born in Baltimore Maryland and raised on along the East Coast. She totally committed her life to Christ as a teenager and studied Christian Ministry and Counseling at Indiana Wesleyan University. Additionally she has completed more than half of her studies towards ordination. Tammie really loves and connects with people from all walks of life, and because of her life experiences, she can relate and encourage anyone going through pain and hardship

Tammie is married to Gary, and is an involved mom with their 3 kids and their spouses, and a very active grandma in the lives of their 8 grandchildren. She is a good listener, and can provide solid biblical counseling on a non-professional basis for those seeking guidance navigating the issues of life. She is also available as a leader, speaker, or to give her testimony for retreats, Women's ministry events, or church services.
Tammie's # – 970-481-6215
---
Marilyn Morris: Senior Adult Pastor– Marilyn was born in Greeley, CO and spent 49 years in nursing, studying at Research Hospital in Kansas City, and UNC in Colorado. She sensed a call of God later in life and has completed her studies toward ordination in the Church of the Nazarene.

Marilyn leads our growing Senior adult ministry, which includes Wednesday night Bible Studies online, monthly luncheons, and personal visits.
She mom to 3 children and 9 grandchildren, and is open to serving any way she can in the Kingdom of God.
Marilyn's # 970.302.3149
Dawn Wehrer :Director of Children & Youth – Dawn was born in Fairfax, VA and grew up as a PK (Pastor's Kid) living in many states across the USA. She studies at Front Range Community College and is works in the Tech industry. Her great passion is letting Youth and Children know how much God loves them, and wants to give their lives purpose.